Eufintrade started its activity in Milan (Italy) in 1982 mainly trading industrial equipment dedicated to can making. After consolidating key account customers and trading principals, the company transferred its operation in South East Asia and established one of the most recognized brand in food processing and packaging with ramification in most S.E.A countries.
Eufintrade (Thailand) started its activity in 1985 as a center for the most advanced Italian manufacturers of equipment for the beverage and food industry, pioneering the development of the Italian brand in Thailand and S.E.A.
Since then, several complete lines and machines are running and producing end products utilizing cutting edge technology. This with the supports of our skilled local and expatriate staff who assure a stable a continuous support during installation and after sale throughout the time.
Our customers are among the well known international brands as well prominent local group who continuously placed their confidence in Eufintrade with repeated orders thus allowing us to further expand.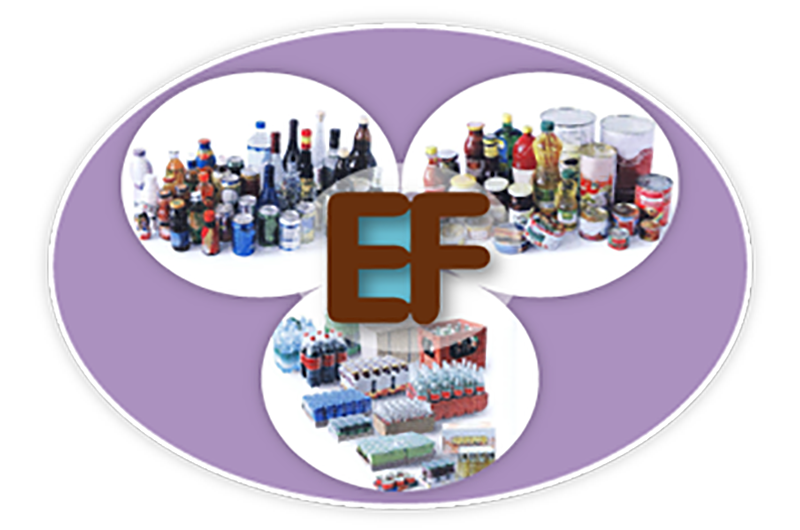 This was also achieved with a technical support provided by our engineering and technical arm in Italy, Europool srl, who provided the necessary engineering know how based on their long term industry experience.
In 2005 Eufintrade (Thailand) started manufacturing packaging machines in his workshop in Bangplee as, in the past, this was mostly done at its associated company in Malaysia since 1990.
Nowadays we continues our expansion adding new machines designed by our Italian engineers who utilize the updated and upgraded technology developed in Italy.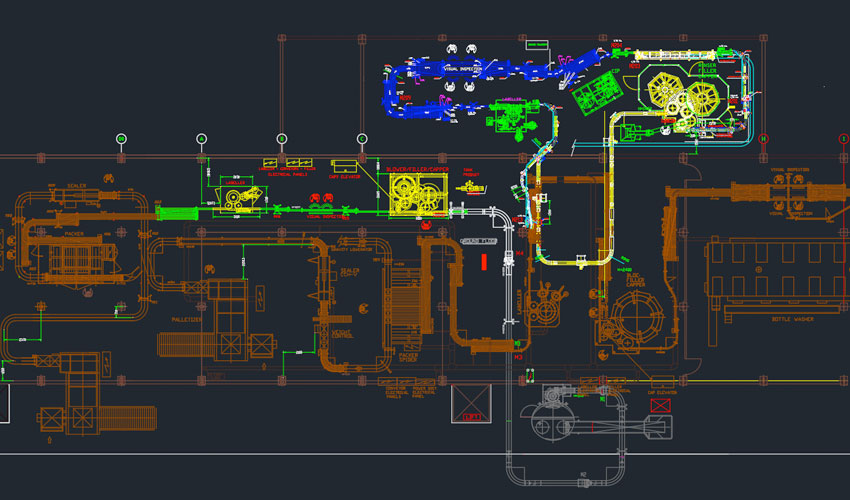 Integration for the supply of beverage, dairy, liquid filling and packing lines
Design ,engineer and manufacturing of beverage, dairy, liquid lines tailored to the customer needs, with the flexibility to choose adequate brands and components available in the market.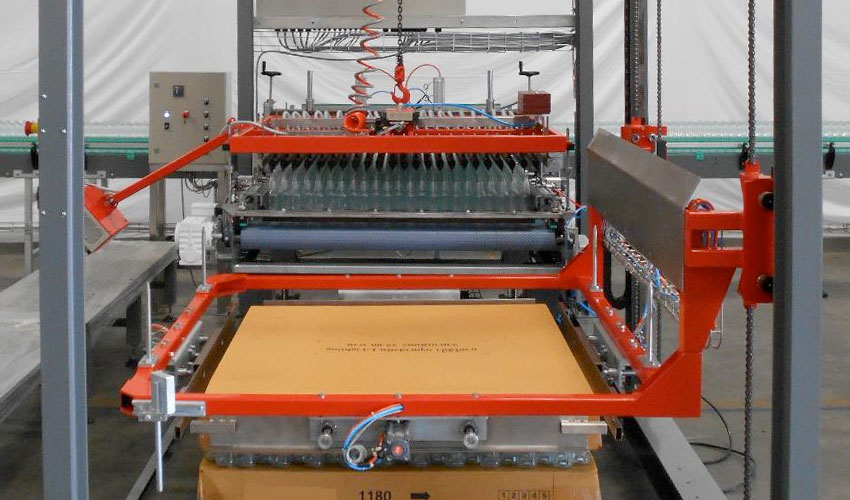 Glass bottle Palletising and cold-end line
Palletizing and conveyors for empty glass bottles with integration of equipment on the dressing end of the line with Zecchetti.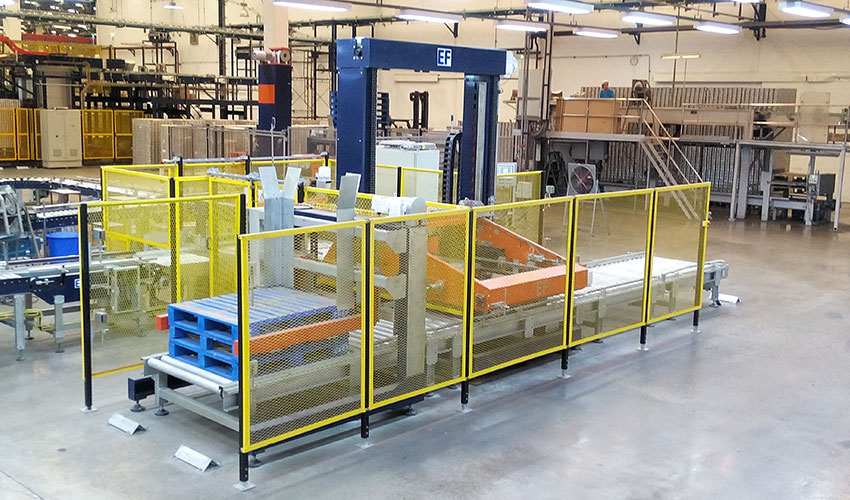 PET, HDPE Bottles, cans and cartons Palletising
Pick and place and sweep off type palletizers for PET,HDPE bottles, cans, shrink trays or cartons. Medium and high speed line.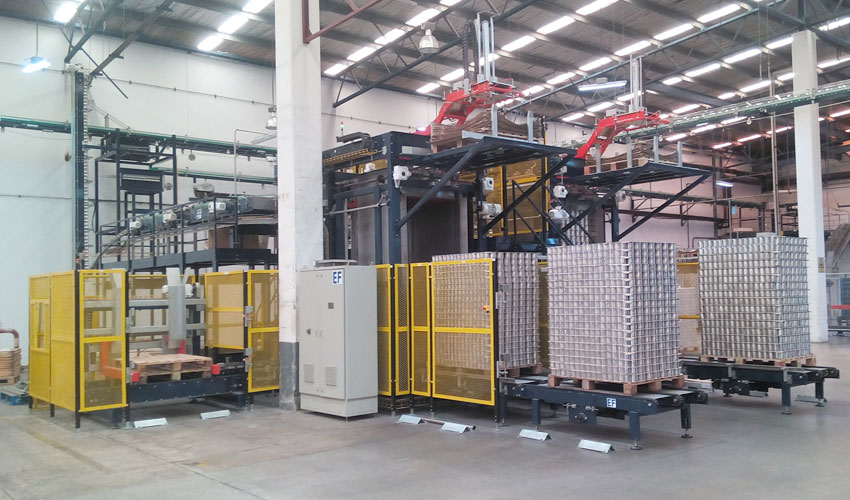 PET, HDPE Bottles, cans and jars Depalletising
Pick and place and sweep off type depalletizers for PET, HDPE bottles, cans or jars also including basket loader /Unloader. Medium and high speeds line.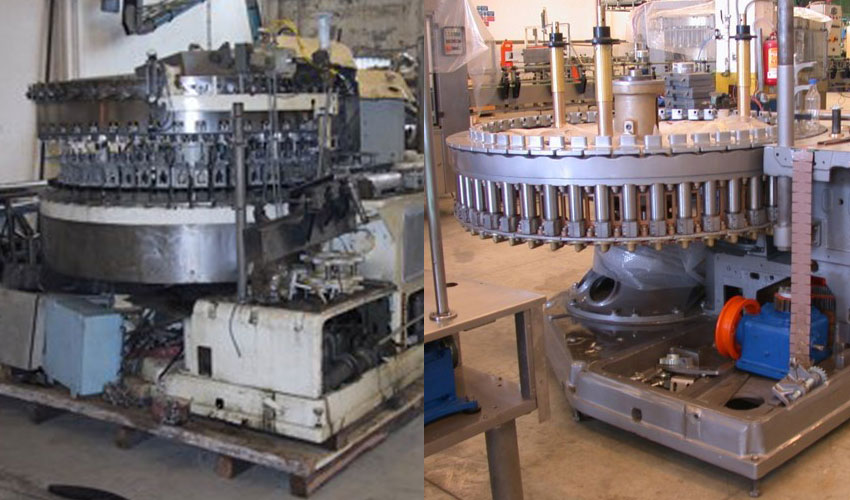 Optimization of existing line and Machines overhauling
Maximize production line efficiency and minimize downtime. Overhauling of machine to prevent a critical break-down and return to its original efficiency.
Our Clients