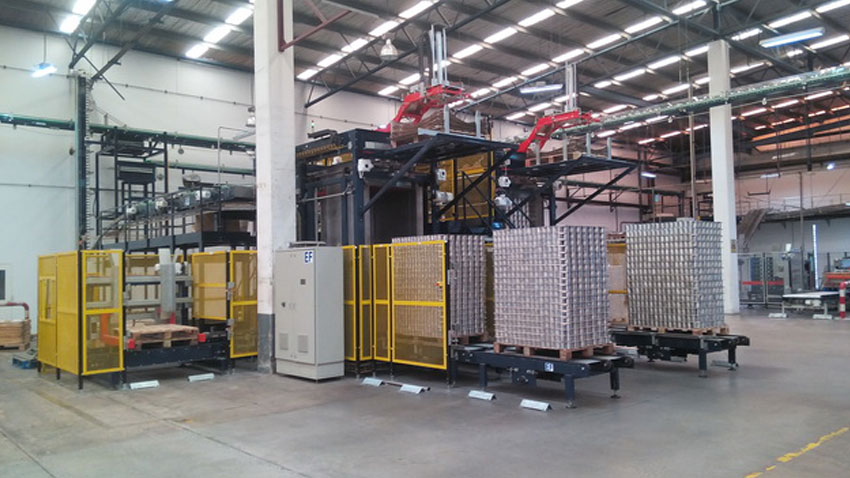 Eufintrade is well known for its Depalletizer system in Thailand
We have a variety of models that can handle:
Empty Glass
Glass Jars
Empty PET bottles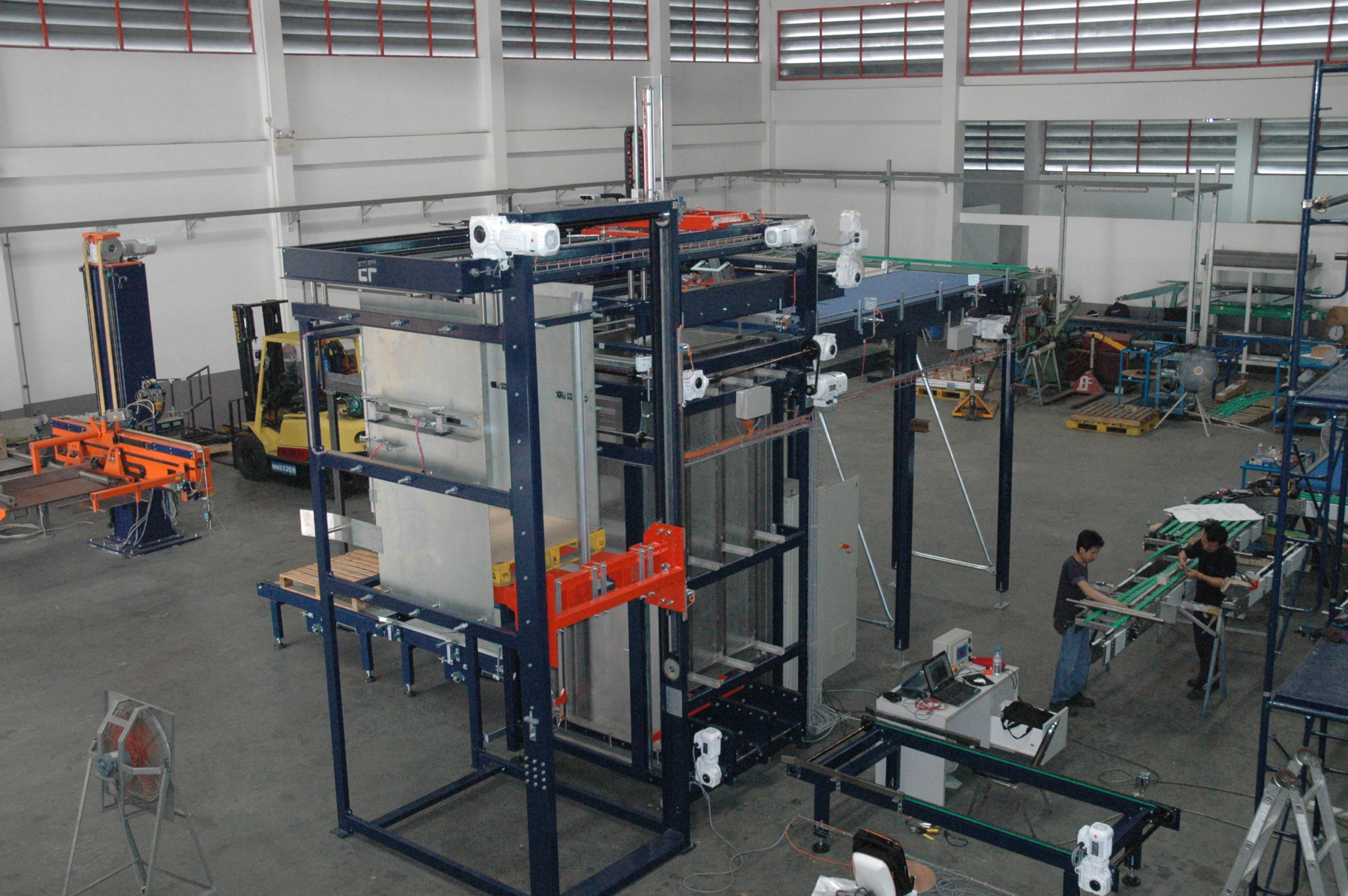 The machines frame is by double column and the pick-up head is designed according the type of objects to be handles and based on the shape of the interlayer used.
We can fit each machine with a pusher device or with inflatable tubes or vacuum head or, in the case of metal cans, by a magnetic head
The max achievable speed is up to 5 layers / minute.
We can also supply the multi lanes alignment device which take the product into a single lane.
Depending on the layout space available, we can supply a low level or high level Depalletizer.