Integration for the supply of beverage, dairy, liquid filling and packing lines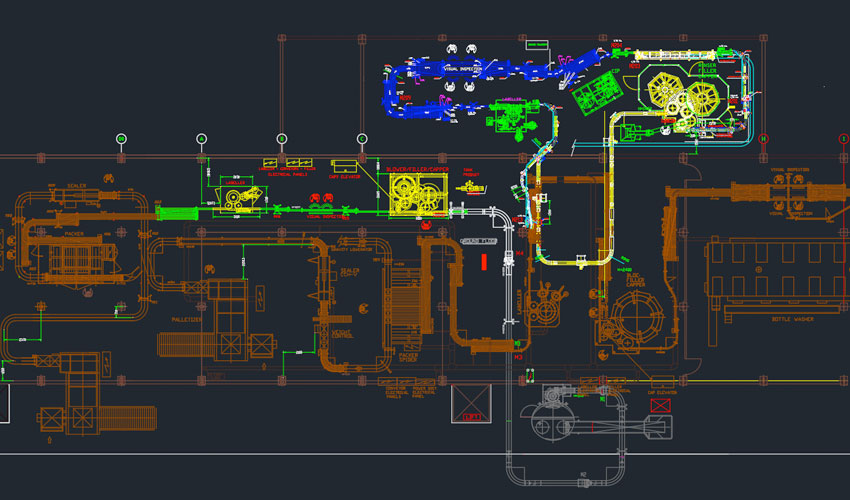 Design ,engineer and manufacturing of beverage, dairy, liquid lines tailored to the customer needs, with the flexibility to choose adequate brands and components available in the market.
Eufintrade has designed complete Beverage Filling and packing lines since 30 years and occasionally also use the service of Italian engineering companies when the system requires special application. This because most of the R&D is carried out in the packaging valley and this Italian engineering enjoy the factor of being located at the center of this cluster. Hence all these innovations will be included in our design.
Glass bottle Palletizing and cold-end line
Palletizing and conveyors for empty glass bottles with integration of equipment on the dressing end of the line with Zecchetti.
Eufintrade with his partner Zecchetti have supplied cold end lines that requires a skill in understanding the various complexity of inserting inspection system and rejection system.
Identify the correct and durable components become a plus as these lines run 24 hours/day for many months or years without stopping.
Eufintrade can also provide semi automatic Palletizing system manufactured in Thailand.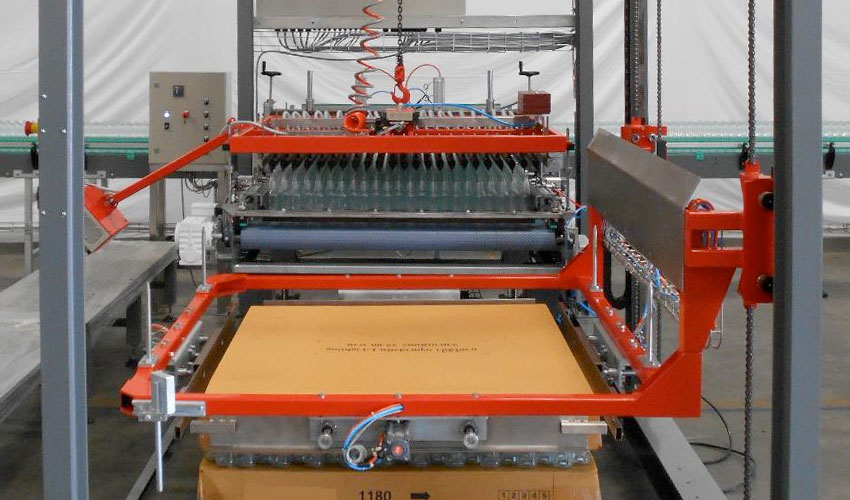 PET, HDPE Bottles, cans and cartons Palletizing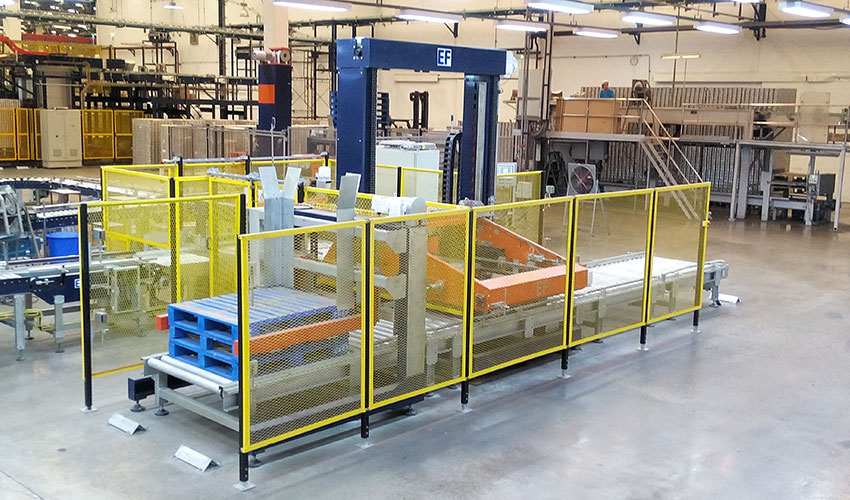 Pick and place and sweep off type palletizers for PET,HDPE bottles, cans, shrink trays or cartons. Medium and high speed line especially for the carton palletizing.
For PET and HDPE we provide low / medium speed line that can be completed with air conveyors, if requested. This conveyors are supplied by one of our main supplier as stated in the "agency" section.
For cans we can also provide magnetic elevators/lowerator or  can gripping system
PET, HDPE Bottles, cans and jars Depalletizing
Pick and place and sweep off type depalletizers for PET, HDPE bottles, cans or jars also including basket loader /Unloader for Medium and high speed line.
All the equipment can achieve medium and high speed and can also be combined with Shuttle and pallet conveyors to maximize the line automation
All Machines also include  automatic interlayer removal and empty pallet stacker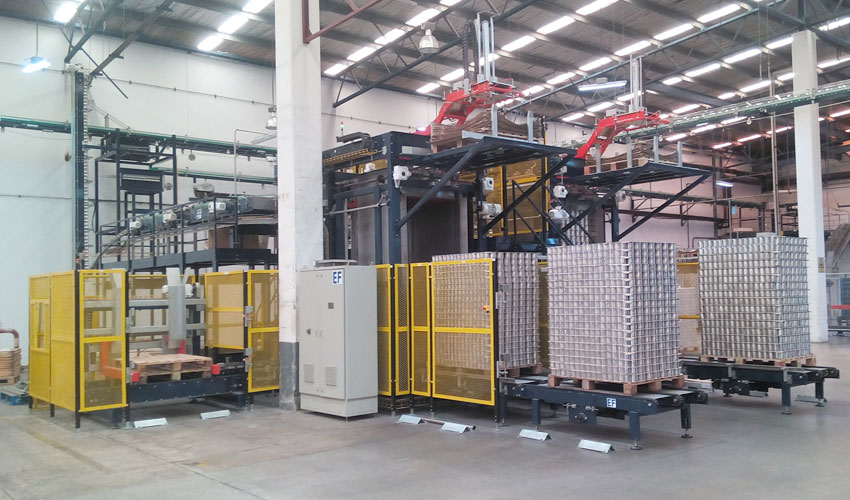 Optimization of existing line and Machines overhauling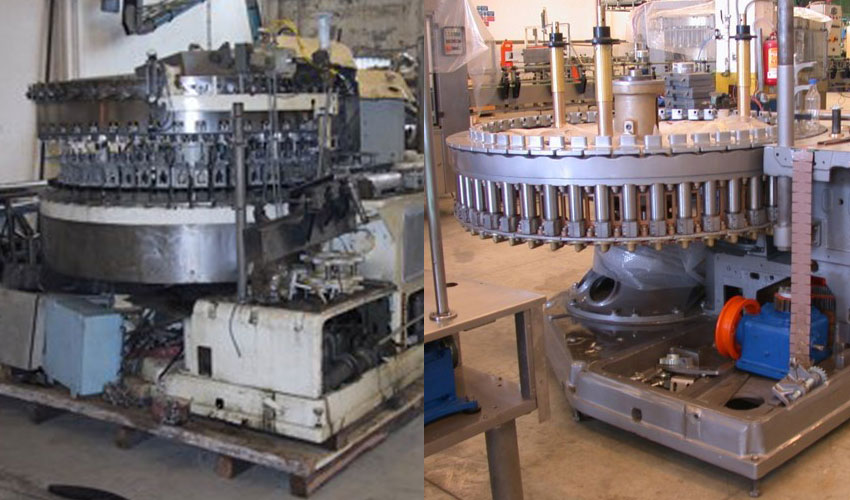 Maximize production line efficiency and minimize downtime. Overhauling of machine to prevent a critical break-down and return to its original efficiency.
Optimization of existing line is a considerable upgrade for old lines that help to improve drastically its performance with a cost that is negligible compared to the result in terms of higher profit
Combined with machine overhauling is a service that help companies that are not ready for a new investment but need to enhance the performance and profitability
Other Equipment & Services
Contractor/Integrator for the supply of beverage, Dairy, liquid filling, aseptic and packing lines
Can Filling and packing line
PET, HDPE Bottles and cans Palletizing
Form Fill Seal for yogurt cups, butter, margarine
Glass bottle Palletizing and cold end line
Lube oil Filling and Packing line
Seasoning Sauces Filling And Packing line
Vegetable Oil filling and packing line
5 Liters to 5 Gallons ( HOD) container filling and packing line
Mineral water filling and packing line
Juice Filling and packing Line
Yogurt, cream filling and packing Line for cup, HDPE bottles
Butter, Margarine processing and filling lines
Syrup Rooms
Processing system for Dairy Products ( milk, yogurt, cheese, RSCM and REM) and Juice
Bakery proofing, cooling, freezing
Freezing system for general food ( spiral freezing)
Aluminium cap making equipment
Plastic closure ( cap) finishing
Fruit and vegetable processing line with Aseptic or standard filling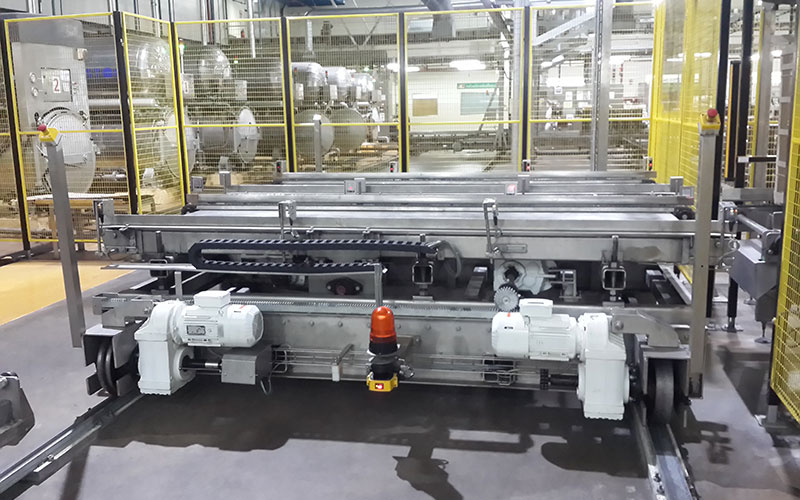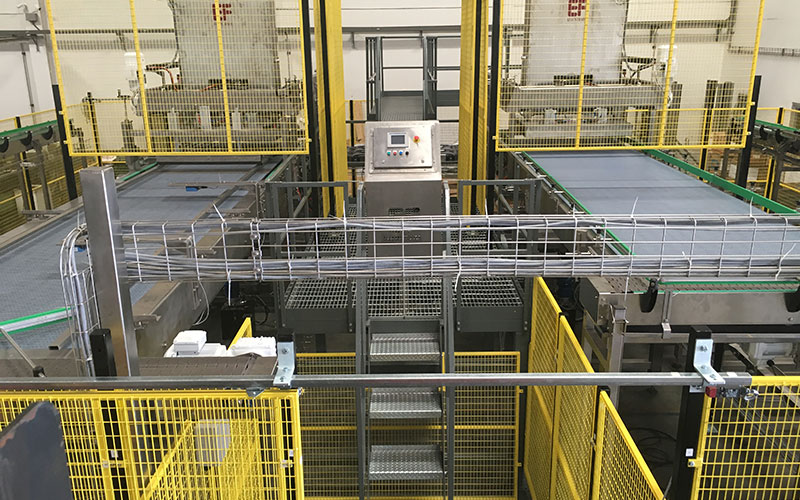 Other Cooperation Partners
we can also provide machines from the following companies (for some supplier only some machines, not their full range and restricted to some customers, depending on their current agreement)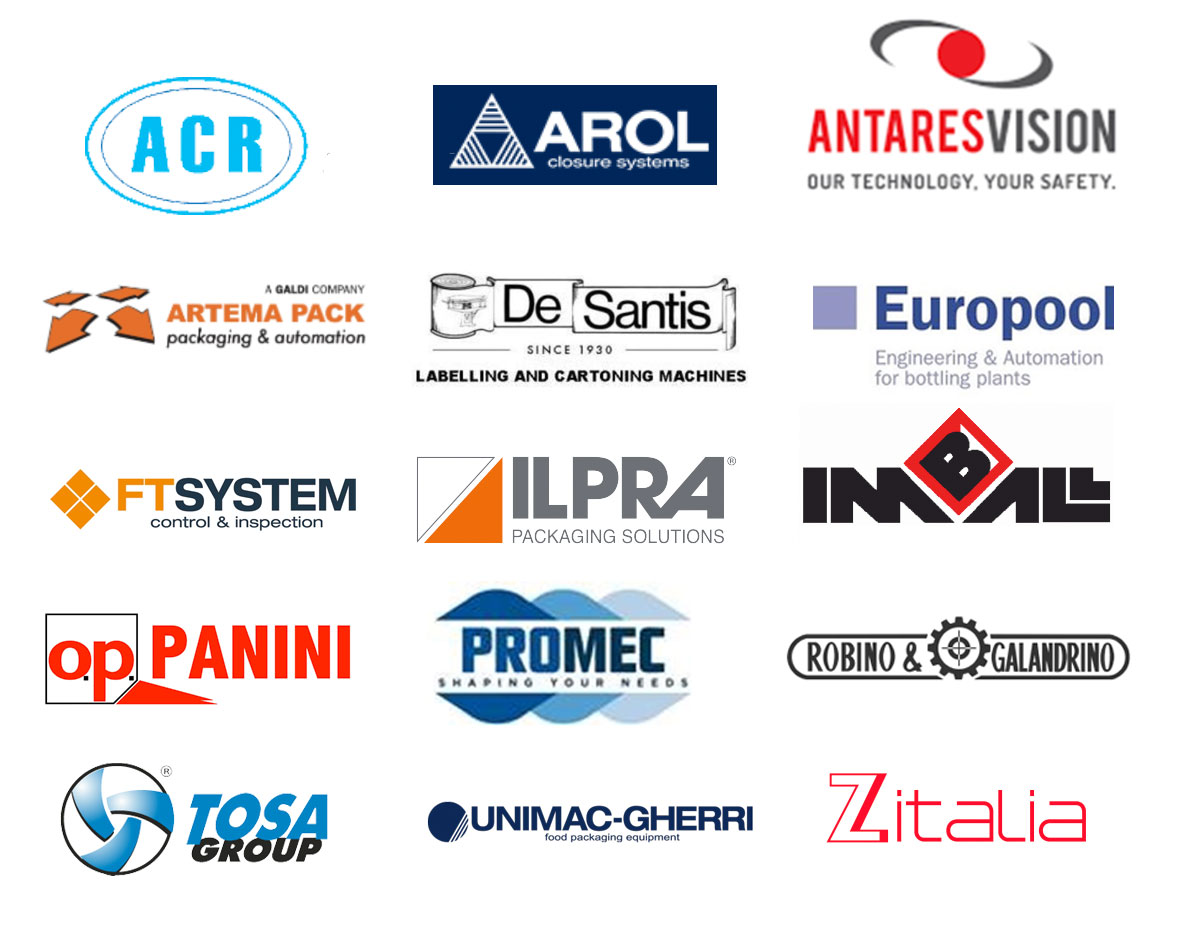 Bottles, cans and packs divider
Bottles , cans lowerator/elevator
Carton , packs lowerator /elevator
Inspection system for bottles. Cans and other container through our partner FT SYSTEM
Line monitoring system through our partner ANTARES
Capping machine and capping turret replacement through our partner AROL
Stretch Wrapper and Strapper through our partner TOSA
Vegetable Oil filling and packing line
Lube Oil filling and Packing line
Ketch up, chilli and sauce filling and packing line
Optimization of existing lines through our partner EUROPOOL